Calendar Lukoil Overseas
Client:

"Lukoil Overseas" main activity is oil field development in Near East, Asia, Africa and South America.

Task:

The main purpose of calendars was to show geography of company's activity, using original and catchy images.
When we chose concept for "Lukoil Overseas" calendar, we are decided to research cultural traditions of countries, where "Lukoil Overseas" operates. Besides Russia, "Lukoil Overseas" does business in countries of different regions: Near East, Asia, Africa and South America. Every country has own history, culture, and abundant music heritage. Exactly, music became the theme of this project.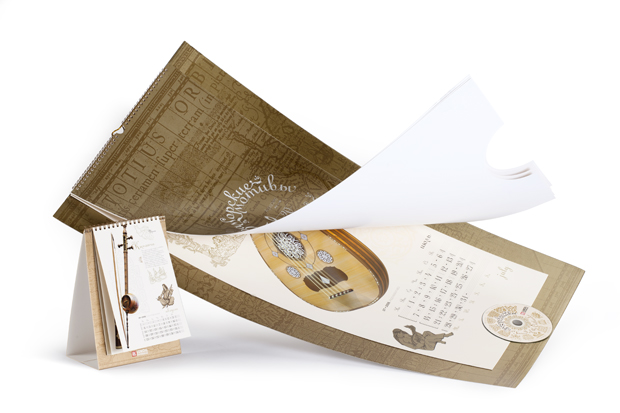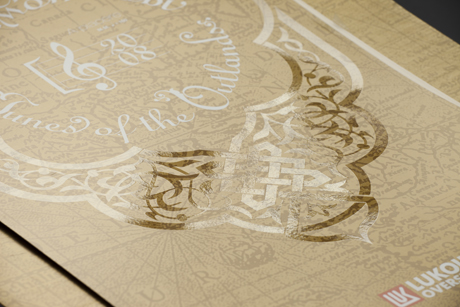 Every country presented in calendar with antique ethnic musical instrument. We are discovered a lot of books, photographs and pictures for modeling every instrument using 3D graphics. All images made with photorealism and maximal precision in details.
Calendar named "Overseas motives". It became not only original gift for friends and partners of the company, but also musical presentation of countries where "Lukoil Overseas" operates.
Every image supplemented with short description of the instrument and interesting facts about history of it. Tiny pictures with ethnic musicians gave notion about how this musician played on these instruments. Considering emotional specifics and temperament of different countries' music, every month additionally named for musical tempos (Appassionato, Portamento, Espressivo etc.).
For intensifying of musical theme we made calendar's grid looks like stave. Finally, we added compact-disk and fastened it on special layer. Twelve compositions of ethnic music allow to listen how presented musical instruments sound.