Corporate gift for the "Yellow Dog"
Client:

Creative communications agency "Yellow Dog"

Task:

Develop design for corporate gift for clients of the agency. We wanted to felicitate our dear clients, who collaborates with us and allows realizing many wonderful ideas.

Creativity – is always impetuous flow of striking emotions, good mood, fantasy and original view of surrounding reality. We noticed that booms of creative energy in the moments of project development are similar to splashes of Champaign, when you open the bottle. Like sparkling wine, we fountain with various ideas and images.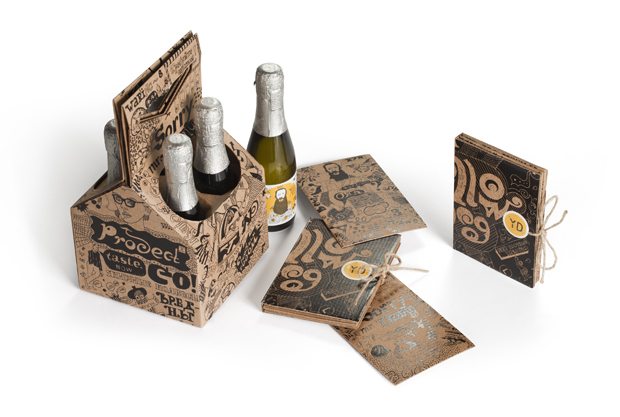 Booms (like splashes) of creative consciousness became the base for our gift. Four little bottles of Champaign, packed in original, transportable box with grip in complete with set of brand postcards – are essence of ideas of our designers in last year.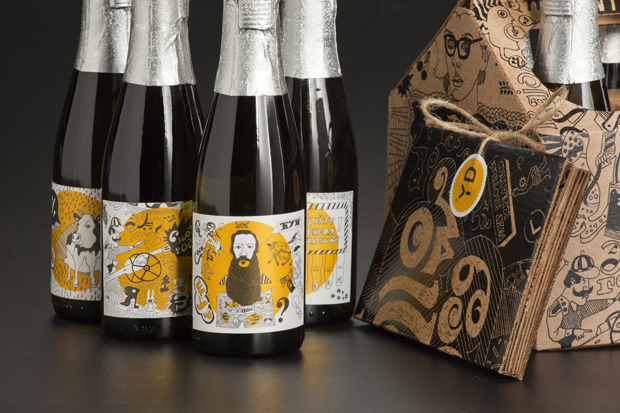 Every element of the gift sealed up by pattern, which made from sketches and notes from sketchbooks of our designers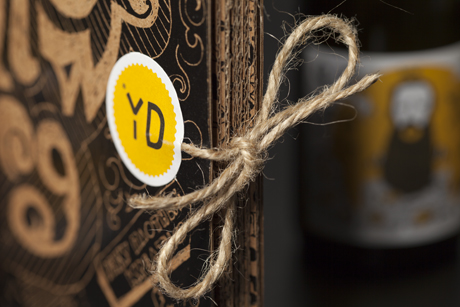 Every detail of the gift – packaging, labels, and postcards – impregnated with inspiration. And we wanted to share with this inspiration with all the friends. By the way, every gift was presented in the bag with well – sounding slogan: "Gifts come with us".