New Year's gift Shipbuilding Bank
Client:

«Sudostroiteliniy bank» - bank, operated personally with narrow circle of corporate clients in 2005.

Task:

Develop the gift, which can reflect privacy and individuality of working with clients and show premium quality of services.

This gift precisely, initiated good tradition – give vouchers in exotic countries for clients.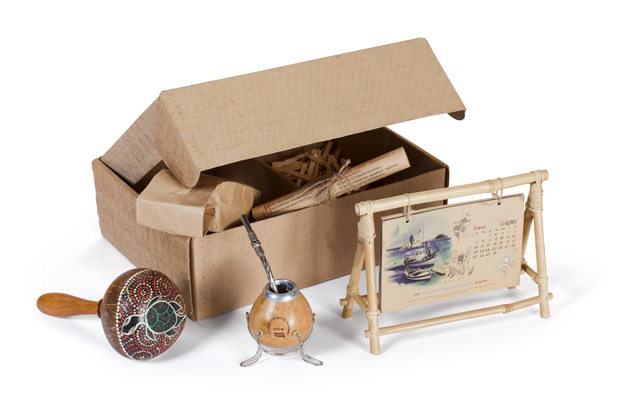 Original desire – make gift looks like treasury chest, thrown out on the shore – was implemented in set of original and natural ethnic souvenirs. Every souvenir was impregnated with spirit of travelling.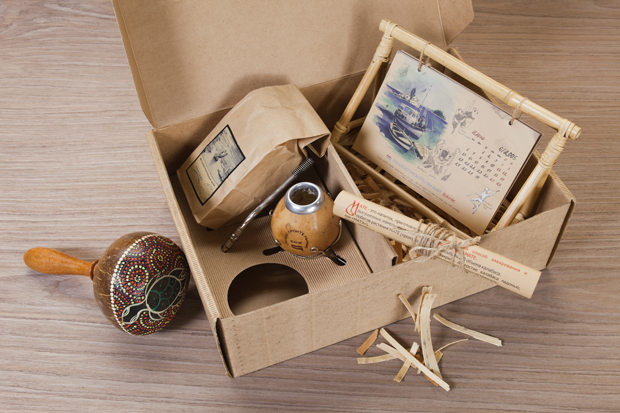 In the beginning, we are made table calendar devoted to sea travelling. Framework was made from bamboo sticks braided by rod. Watercolor landscapes performed like seafarer itineraries were printed on the rows of calendar.
Then we added set for making mate, parchment scroll with receipts of mate and greeting card performed like an epistle in a bottle. All the components of the gift were placed in box, which made of Kraft and attached a sealing-wax.