Calendar for OGK-2
Client:

OGK-2 – Largest Russian heat-generating company.

Task:

Develop design of corporate calendar for 2012. Besides main functions, calendar should reflect new scale of business of the company, as largest company in Russia in power industry.
Key performance indicator for company – quantity of energy supplied to customers. Thereby, windows in the houses, offices, flooded with light became prevailing element for calendar's design. From these bright, enlightened windows, where people live, work, meet, were collected signs. Every sign was a symbol of one of the aspects of company's activity.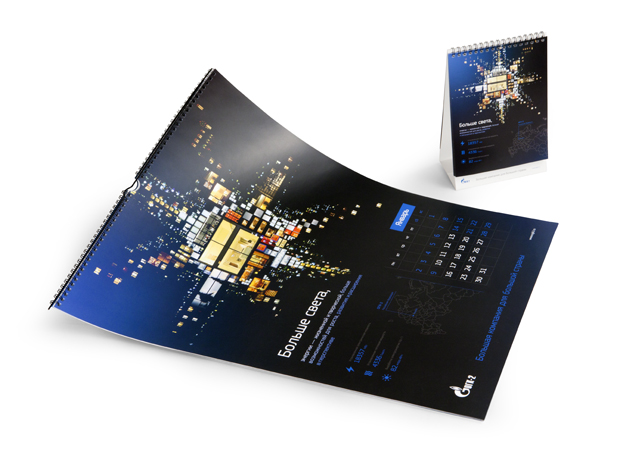 Every sign was a symbol of one of the aspects of company's activity