Annual Report of Raiffeisenbank
Client:

Raiffeisen bank – Russian bank, member of first-rate international banking group, founded in Austria.

Task:

Develop annual report design for 2008. Annual report was to reflect and to present Russian bank's success on the board meeting of Austrian group.

"Thanks to correctly chosen strategy, Russian bank is the most successful subsidiary in "Reiffeisen International" group" – comments president of "Reiffeisen International" – Herbert Stepic. This statement gave us an idea for the annual report of the bank.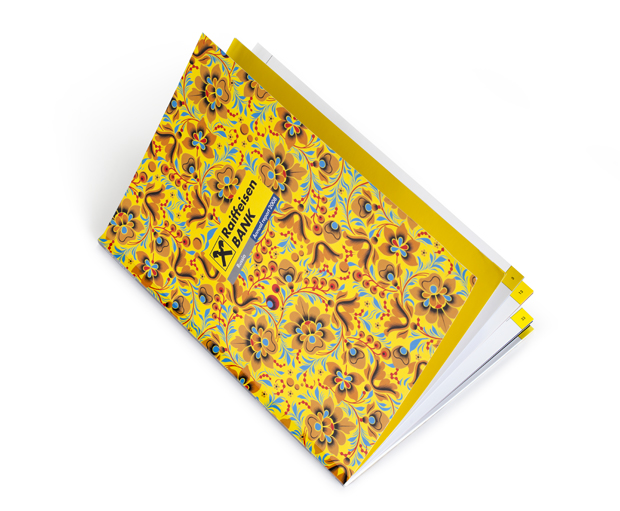 We wanted to express deserved pride for the bank, which achieved excellent results in Russia. That is reason, why we decided to emphasize on exactly national aspect.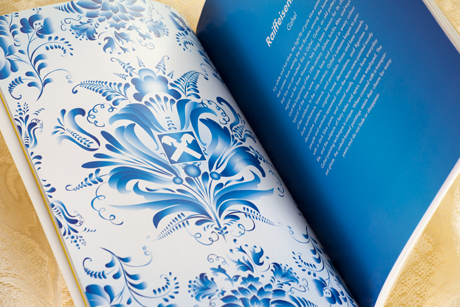 Theme of ancient Russian handicraft was used in visual design of the report. Traditional motifs of Palekh, Khokhloma, Gzhel', Mezen painting, Vologda lace, North-Russian embroidery and Kazak's filigree decorated the half title with logo of the bank.
These wonderful Russian handicrafts are worldwide well known for a long time. Undoubtedly, this bright "national" idea will be clear for foreign readers of the report.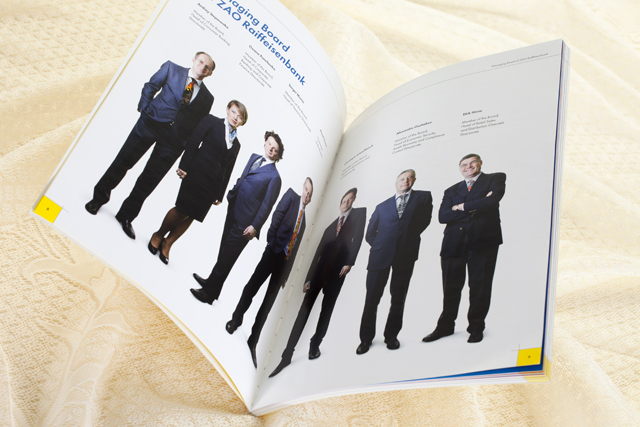 In concordance with general idea, were made cover of annual report and a map, which demonstrates geography of bank's activity in Russia. Here we used fragments of ethnic painting as a background.
It is important to note that in half title's illustrations weren't used copies of concrete handicrafts made by skilled craftsman. All the illustrations are works of painters and designers of the "Yellow Dog". We learned all above-listed handicrafts and created our own pictures.