Corporate souvenir for Lukoil Overseas
Client:

Lukoil Overseas main activity is oil field development in Near East, Asia, Africa and South America.

Task:

Develop design of corporate souvenir.

Painted barrels Ц we presented this idea for Lukoil Overseas. What can be more symbolical for Oil Company than barrel of oil Ц standard volume in oil industry?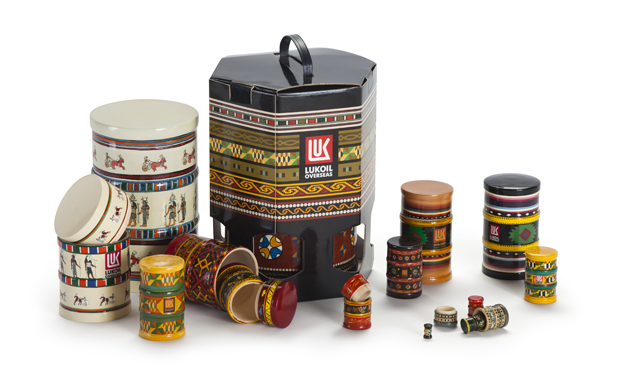 | | | |
| --- | --- | --- |
| Construction | | Symbol |
| Constructively, gift set performed like wooden Russian matryoshka: inside big barrel, hided another smaller barrel, inside that barrel hided third barrel and so on Ц total amount of barrels is ten. | | Presence of Russian spirit is not accident: Lukoil Overseas is Russian company. But national ornaments of different countries on the barrels symbolized wide sphere of interests of the company outside Russian Federation territory. |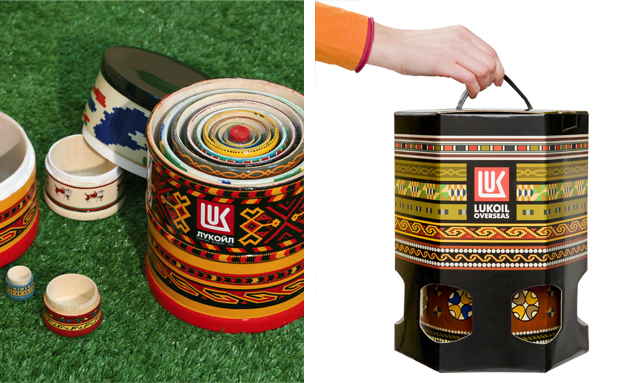 By the way, all the paintings are hand-made. We spent six months for making 200 matryoshka barrels. It means, that these souvenirs made for VIP Ц partners only.