Brand communication development
for «Andreev's bakeries»
Client:

Andreev's bakeries – trade mark, consist of bakeries, wide range of bakery and pastry and two café-bakeries in center of Moscow.

Task:

Develop brand communication for using on different advertising medias, including product's packaging and POS (points of sales) design.
Main task was to develop long-life sense brand communication with opportunity for potential progress and transformation. Striking and interest idea, which can attract customers and identify company's products, must become a base for communication. "Andreev's bakeries" has clear unique selling proposition – this is bread made by unique modern technologies, and has quality like a hand made bread from oven in a village. This bread made by traditional receipts and from natural ingredients only.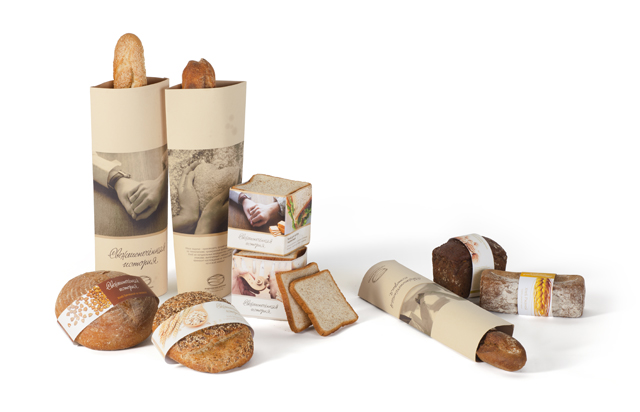 In spite of all advantages of their products, trademark existed in saturate competitive environment, and brand's identification was on low level. Point of sales advertising became the main element of brand's promotion. This technology was chosen because "Andreev's bakeries" bread was not distinguished from other bread on supermarket's shelves and had not single image.
We decided that we should make accent not only on product's features and bakery technologies, and set emotional and sensitive side of the brand in motion. We supposed that it helps to create steady image of mark, especially when customer feels positive emotions.
"Freshly baked history" – this slogan became a base ideology medium.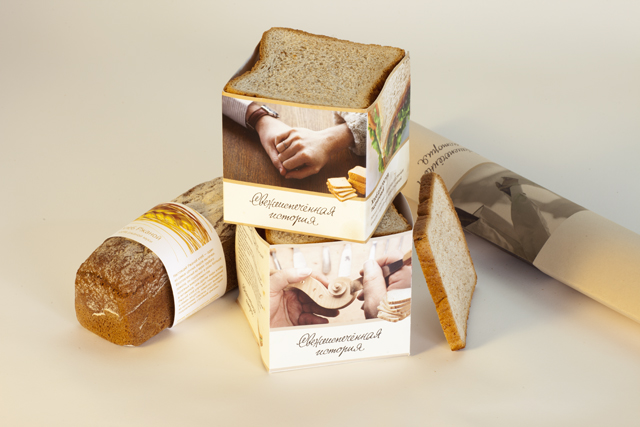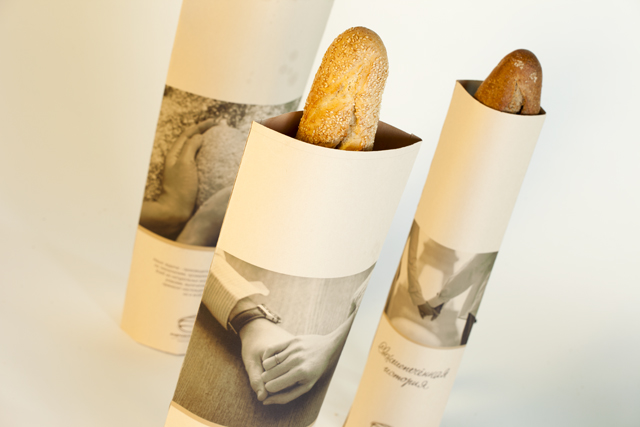 "Freshly baked history" – this new slogan became a base ideology medium. This well-turned phrase defines both, quality and freshness of product and brand-customer communication. In addition to calligraphic written slogan we are used photos of baking process and photos which showed histories of life of customers associated with bread.
We are wanted show, that emotional field surrounds this products. This field can be divided into two parts: from the one hand, it's work of bakers, who turn baking process to art, from the other hand, it is moments of life: meetings, communication, creation, rendezvous – all the pleasant moments, which some time happened in café.
On every product of wide range appeared a frame of continued film – baker's hands with dough alternate with hands of loving couple in café, continued with hands of master, who sharpen griffin of the instrument etc. Thereby was created continuously sequence of images, emotions and stories, which happened in every moment of life – "Freshly baked history" Creative Director of Yellow Dog Ilya Mitroshin