Image booklet Al pari
Client:

Al pari – one of the leading companies, providing Internet trading services in Russia

Task:

Develop design of Image booklet
Working for a long time, company take top position not only on Russian market, but conducting worldwide expansion successfully. It was necessary to develop Image booklet for presentation of the services to private persons during meetings.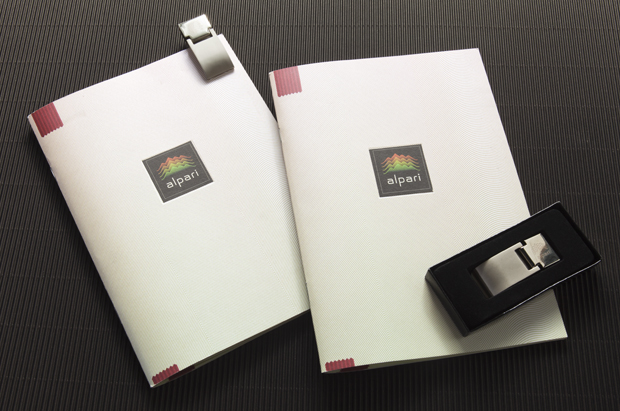 The word "Al pari" is old-fashioned word in Italian meaning "At par". This economic term means exact fit between market price and par value of stocks.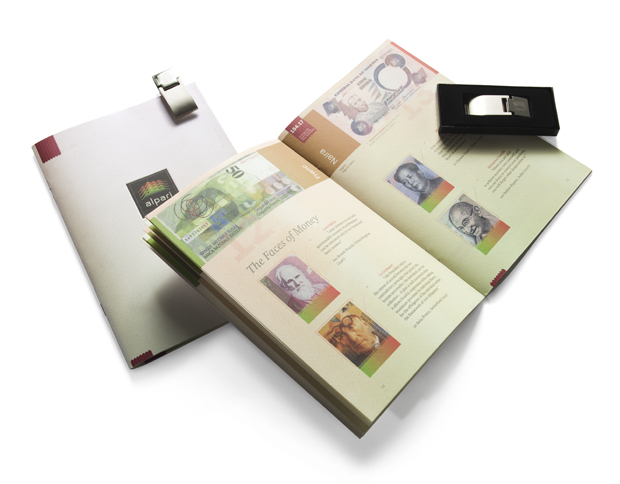 We are decided to come up with core idea on the meaning of the word "Al pari" and specifics of company's business – interbank currency exchange. Banknotes of different countries and various methods of stock print types: rose – engine grids and patterns, additional paints, stamping, insets - became a prevailing graphic element.
Due to this, the booklet acquired status and become premium. Moreover, we added interest facts about banknotes, about personalities on these banknotes and their statements.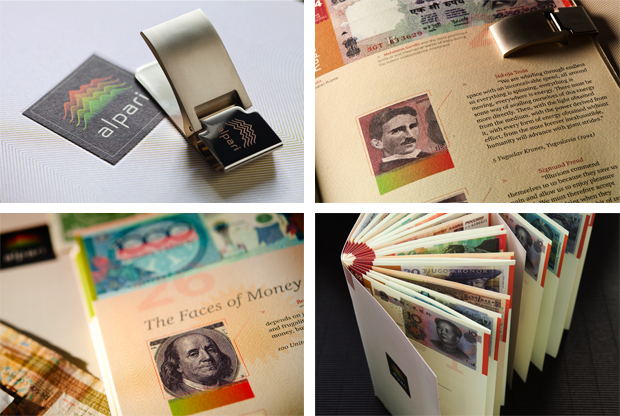 Thereby, at the same time, were enlightened wide geography of company's business and knowledge of subject of the business, and also the meaning of personality in business and other spheres. All the currencies, which presented in booklet, were converted in US dollars at the tie of brochure issue. And this in another time emphasized specificity of business.